If you're interested in having Dawn speak at your event, please complete the form below and we will get back to you as soon as possible.
Some of Dawn's Previous Appearances:
Select Media:
CBS "Morning News Show" (Orlando)
Interview by Annetta Wilson
ABC "The Deborah Duncan Show" (Houston)
"News Special: Dealing with Holiday Stress"
FOX "News Special (Houston)
Coping with Tragedy"
PBS — International / Israel
"Gifts for the Soul" 30 min special
PBS – Bay Area California
Reverse Engineering Your Future
Citizen Journalism Online
"Remote Viewing into the Future for emerging Technologies" interview by Manuel Maqueda
Arutz (Israel)
"21st Century Healing: A Road to Peace" -- interview by Ben Caspit
Plan B TV
"Finding Your Essential Ingredient" -- interview by Jorge Olivares
ION (formerly Pax) (Seattle)
"Inside Focus" -- interview by Erin Hughes
IBA (Israel) "Bereshit" (Genesis)
Feature story on Gifts for the Soul
Select Speaking:
The Omega Institute
Featured Presenter with Workshop – Engaging the Field. Perceiving Beyond the Physical Form
Body, Mind, Spirit Conference
Featured Presenter and Workshop: The Science of Personal and Global Transformation
Unity Church
Featured Speaker: Expanding Consciousness (4 week series)
Latin American Real Estate Association
Keynote Presenter: Hidden Market Drivers and Future Potentials
User-Generated Content Conference & Expo (UGCX)
Featured Presenter – Futurist: Emerging Technologies
ELEVATE Entrepreneur Conference
Featured Panelist:The Hidden Dynamics of Authentic Brand
Institute of Noetic Sciences (IONS)
Featured Presenter: Reverse Engineering Your Future]
The Indus Entrepreneurship Development Institute (TiE)
Keynote Presenter: Authentic Leadership and Innovation
Foundation for Mind Body Research (FMBR)
Keynote Presenter with Workshop: The Essential Upgrade and Field Engagement
International Society for the Study of Subtle Energies and Energy Medicine (ISSEEM)
Featured Presenter: Innovation and Creative Problem Solving
E-Women's Network (Houston)
Featured Panelist: E-Womens Succcess Summit
TRIBE Conference Entrepreneur's Organization (EO Tribe)
Keynote Presenter – Innovation and Creative Problem Solving
Latin American Chamber for Entrepreneurship (CELH)
Keynote Speaker – The Hidden Roadmap to Success
Rotary International
Keynote Presenter: The Morphogenetics of Brand
Tupperware, Orlando, FL
Featured Speaker/Consultant: Sustainability and Brand Planning
Annual Conference of the Canadian Society of Questers
Keynote Speaker and Workshop: Decoding the Relationship Between Heart and Wealth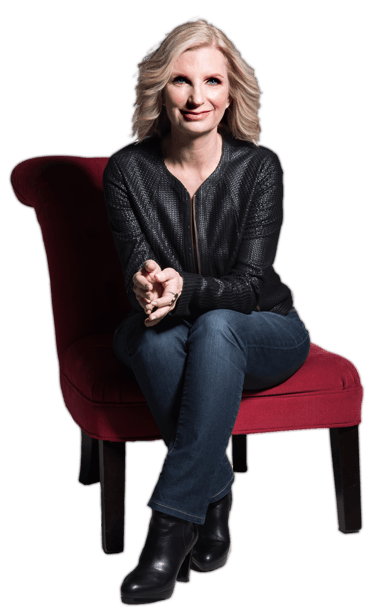 Dawn Clark is an international best-selling author, strategic advisor, innovator, and creator of next-generation technologies, frameworks, and tools for individual, organizational, and global transformation.
Standing at the nexus of science and spirituality, Dawn teaches non-linear strategies for success that empower people from all walks of life to unlock
their potential, foster innovation, transform work and play,and reshape not only their own future, but also the future of the planet.
Known for her authenticity and far reaching vision, Dawn melds unique insights gained from her near-death experiences with emerging research in the fields of physics, brain science, psychology, fractals, biochemistry, and computer science.
Dawn counsels and advises people from all walks of life, including Fortune 100 executives,celebrities, nonprofit leaders, medical professionals, scientists, artists, teachers, clergy, and families. She is the inventor of proprietary technology that has been shown to boost bio-photonic output (life force) and balance brain waves in such a way as to enhance learning and access to our multiple intelligences.


Across all genres and platforms, Dawn provides innovative frameworks and applications for achieving breakthroughs personally, as well as in business, science, education, the arts, government, health and healing, and human interactions. In addition to public speaking, Dawn creates and produces online, interactive,
multi-media programs that teach the underlying constructs for finding your core passion, increasing health and longevity, and how to experience authentic loving relationships. Her programs also teach strategic insight, how to enhance probabilities for success, entrepreneurial growth, authentic leadership, creative problem solving, and innovation.
Dawn creates both non-fiction and fictional works. Her new novel, The Forbidden Text, is a transformational thriller that draws upon Dawn's first-hand experiences in the field, as well as her adventures with her father, an elite U.S. counter-intelligence agent. Set in modern day global crisis, this expose reveals the stark contrast of possibilities that emerge when one dares defy the status quo and navigate the hidden realms with heart. Understanding the imperative for what she calls "one-spirit-one-planet" mindset, and the need for human evolution on a grand scale, all of Dawn's creative works and programs are geared toward the "triple bottom line," that is, helping people to create new realities that are 'good for themselves, good for others, and good for the planet.'


Before she was a teenager Dawn had two near-death experiences that gave her direct insight into the underlying language of frequency and its power to shape matter and thought. Later, as a young woman, Dawn helped her father, an elite U.S. counter-intelligence agent, write books chronicling his adventures, and became his secret keeper for the stories he dared not transcribe. All of which she has drawn on in her latest novel, The Forbidden Text. Dawn is also the mother of three children, now grown and discovering their own passions in life.

Click Here to View a Selection of Dawn's Previous Appearances
+
Some of Dawn's Previous Appearances:
Select Media:
CBS "Morning News Show" (Orlando)
Interview by Annetta Wilson
ABC "The Deborah Duncan Show" (Houston)
"News Special: Dealing with Holiday Stress"
FOX "News Special (Houston)
Coping with Tragedy"
PBS — International / Israel
"Gifts for the Soul" 30 min special
PBS – Bay Area California
Reverse Engineering Your Future
Citizen Journalism Online
"The Future for Emerging Technologies" interview by Manuel Maqueda
Arutz (Israel)
"21st Century Healing: A Road to Peace" — interview by Ben Caspit
Plan B TV
"Finding Your Essential Ingredient" — interview by Jorge Olivares
ION (formerly Pax) (Seattle)
"Inside Focus" — interview by Erin Hughes
IBA (Israel) "Bereshit" (Genesis)
Feature story on Gifts for the Soul
Select Speaking:
The Omega Institute
Featured Presenter with Workshop – Engaging the Field. Perceiving Beyond the Physical Form
Body, Mind, Spirit Conference
Featured Presenter and Workshop: The Science of Personal and Global Transformation
Unity Church
Featured Speaker: Expanding Consciousness (4 week series)
Latin American Real Estate Association
Keynote Presenter: Hidden Market Drivers and Future Potentials
User-Generated Content Conference & Expo (UGCX)
Featured Presenter – Futurist: Emerging Technologies
ELEVATE Entrepreneur Conference
Featured Panelist:The Hidden Dynamics of Authentic Brand
Institute of Noetic Sciences (IONS)
Featured Presenter: Reverse Engineering Your Future]
The Indus Entrepreneurship Development Institute (TiE)
Keynote Presenter: Authentic Leadership and Innovation
Foundation for Mind Body Research (FMBR)
Keynote Presenter with Workshop: The Essential Upgrade and Field Engagement
International Society for the Study of Subtle Energies and Energy Medicine (ISSEEM)
Featured Presenter: Innovation and Creative Problem Solving
E-Women's Network (Houston)
Featured Panelist: E-Womens Succcess Summit
TRIBE Conference Entrepreneur's Organization (EO Tribe)
Keynote Presenter – Innovation and Creative Problem Solving
Latin American Chamber for Entrepreneurship (CELH)
Keynote Speaker – The Hidden Roadmap to Success
Rotary International
Keynote Presenter: The Morphogenetics of Brand
Tupperware, Orlando, FL
Featured Speaker/Consultant: Sustainability and Brand Planning
Annual Conference of the Canadian Society of Questers
Keynote Speaker and Workshop: Decoding the Relationship Between Heart and Wealth
User-Generated Content Conference & Expo (UGCX)
Featured Presenter – Futurist: Emerging Technologies
ELEVATE Entrepreneur Conference
Featured Panelist:The Hidden Dynamics of Authentic Brand
Institute of Noetic Sciences (IONS)
Featured Presenter: Reverse Engineering Your Future]
The Indus Entrepreneurship Development Institute (TiE)
Keynote Presenter: Authentic Leadership and Innovation
Foundation for Mind Body Research (FMBR)
Keynote Presenter with Workshop: The Essential Upgrade and Field Engagement
International Society for the Study of Subtle Energies and Energy Medicine (ISSEEM)
Featured Presenter: Innovation and Creative Problem Solving
E-Women's Network (Houston)
Featured Panelist: E-Womens Succcess Summit
TRIBE Conference Entrepreneur's Organization (EO Tribe)
Keynote Presenter – Innovation and Creative Problem Solving
Latin American Chamber for Entrepreneurship (CELH)
Keynote Speaker – The Hidden Roadmap to Success
Rotary International
Keynote Presenter: The Morphogenetics of Brand
Tupperware, Orlando, FL
Featured Speaker/Consultant: Sustainability and Brand Planning
Annual Conference of the Canadian Society of Questers
Keynote Speaker and Workshop: Decoding the Relationship Between Heart and Wealth