Eliminate Guilt, Shame, Anger and Regret
Convert Life's Liabilities into Assets
Reclaim Life, Love and Happiness

Forgiveness alone is not enough...
Toxic emotions such as guilt, shame, anger, self-loathing, regret, bitterness, and resentment embed themselves deep within your field. They become the "enemy within," acidifying your life, poisoning relationships, undermining health, causing all kinds of self-sabotage and destroying life's golden opportunities.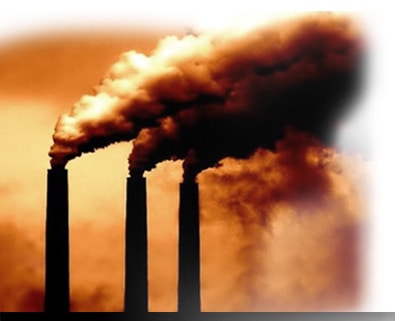 Toxic emotions are different from a flash of anger. They are insidious and persistent. Like ticking timebombs, the longer you wait to diffuse them the more at risk you are. Toxic emotions get stuck deep in your morphic field–your underlying blueprint for life–and eat away at you from the inside out.
But it doesn't have to be this way!
Find the right partners in business and in life
Be able to trust again
Experience deep connection
Free Yourself from guilt, shame, anger and regret
Create amazing relationships!
Get the love and support you've been missing
Stop repeating unwanted cycles
Dawn's tools gave me the edge when it counted. They helped me embed a winning mindset, overcome limiting beliefs, and clear blocked energy.

Thank you, Dawn, for showing me the path to a winning life!!

Uchenna Agu - Million-dollar winner
of CBS's prime-time TV show
"The Amazing Race"
You've Suffered Long Enough…
Most of us
never actually go beyond coping
You can talk about something for years, forgive and understand, yet still feel pain when a "toxic splinter" is disturbed.
In this workshop you will journey all the way to the core and empower yourself with some of the most effective, potent tools you will ever possess.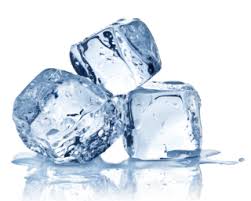 To successfully rid yourself of these deep-seated toxic emotions, you must create a state-change deep within yourself that alters the entanglement from negativity to gratitude and grace. Only in this way can you be truly free and open the doors to the life you want and deserve.
Much like a frozen ice cube must go through state-changes to turn into steam, your toxic emotions must undergo a state-change to be converted into assets.
Left unchecked, the debilitating effects of toxic emotions can drain vitality from all areas of your life. This leaves you predisposed to repeating cycles of negative experiences and holds you back from reaching your full potential.
But there is an answer...
THE ANTIDOTE
Convert Life's Liabilities into ASSETS!
In This
Uplifting and Empowering Experience....
You will discover how to release toxic emotions such as guilt, shame, anger, regret, through the Antidote.
As you set yourself free, you open up exciting new pathways in life, clearing the way for unstoppable success, amazing relationships and boundless happiness.
We're talking about
real positive, lasting shifts, including:

Better health

Improved relationships

More energy, happiness and inner peace

Greater intimacy

A domino effect of positive circumstances and events

Increased opportunities

More passion and play in life

Less anxiety, stress and pain

Greater spiritual and psychological well-being

Lower risk of alcohol and substance abuse

Resolve weight issues
…and this is just the beginning
Once you've cleared toxic emotions from your life, you will quickly begin to realize what your life is all about.
It will take on new meaning, a fresh significance, and a more generous and grateful tone.
When you experience it for yourself your only regret will be not doing this sooner.
Special Limited Time Offer!
When you get The Antidote and clear toxic emotions you will set yourself free, opening up exciting new pathways in your life, clearing the way for unstoppable success, freedom and boundless happiness. You will open the floodgates to love and deeply rewarding relationships for yourself and those around you.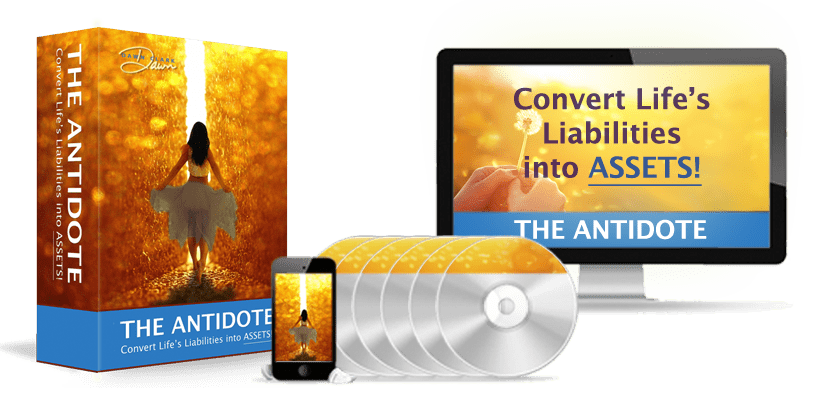 Find a new lease on life and free yourself of the weight of the past so you can realize the love, the passion, and the dreams you've wanted—and you were meant to have. You owe it to yourself and those you love to live to your fullest potential, to be happier, more peaceful and more at ease with everything in your life.
Live your life the way it was meant to be lived.
Here's what you get in this easy to follow, step-by-step program:
6 Modules of Core Content

(new modules open each week)
Easy, Step-by-Step Training

so you can clear toxic emotions, create amazing relationships, restore health, vitality and love in your life
Interactive Activity Guides

unlock each step of the Antidote
Real People - Real Change Videos

of the Antidote in action to inspire and guide you
Personalized Tools for Life

so you avoid more toxic emotions
10+ Hours of Coaching Content

so you get the support you need to succeed
PLUS, as part of this program you'll also receive...
Your Personalized Antidote Codes
These personalized Antidote Codes are tools for life that are created specifically for you. They are imbued with your unique resonance. These personalized Codes contain frequencies that restore life force and help you bridge the emotional gaps required to Clear Toxic Emotions at core.
To learn more about the Master Codes and the Personalized Codes you receive with this program, click here.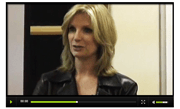 To further enhance your experience, Dawn has included video segments from live classes, so you can:
Discover the architecture of your underlying morphic field
Witness the Codes in action as someone recovers their missing pieces
Understand the difference between Core Toxic Emotions and Core Fractures, and more...
Transformational Adventure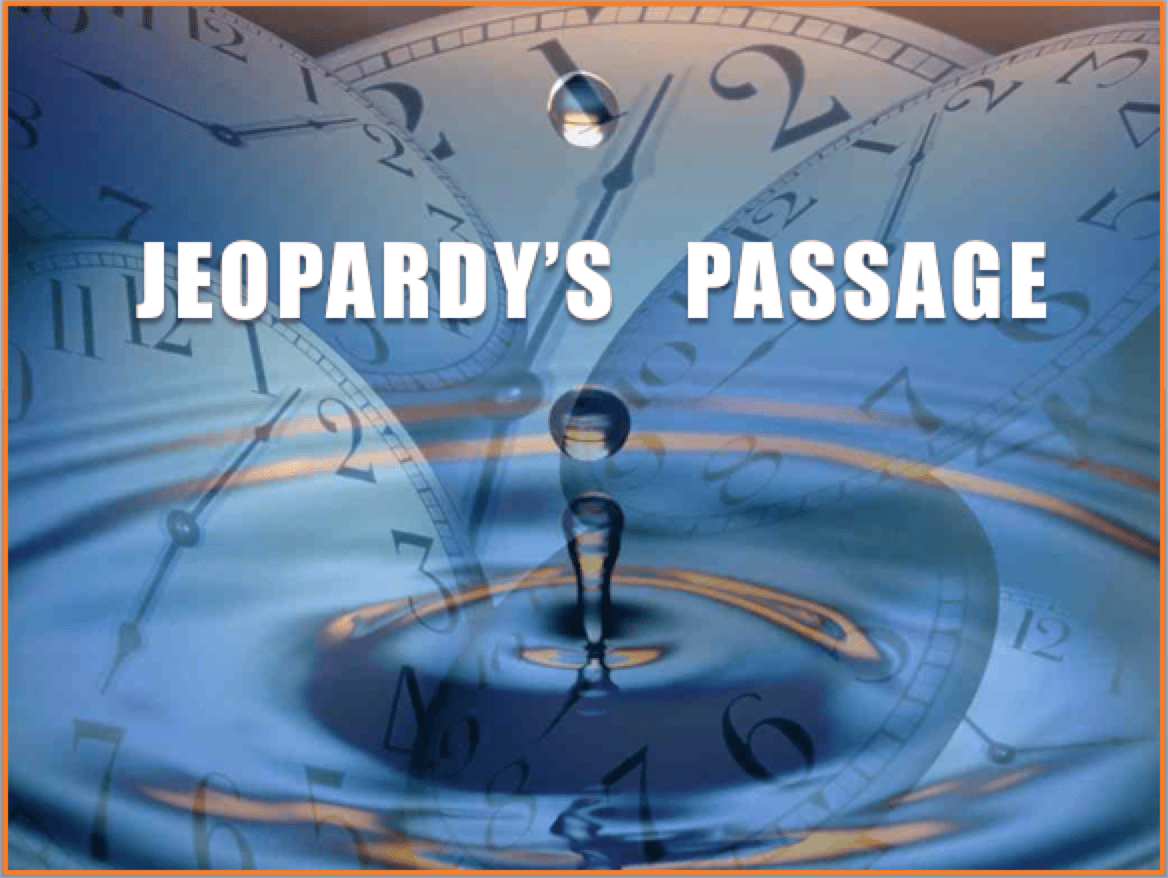 Ready break free of the past?
Jeopardy's Passage is a transformational adventure that will empower you to apply concepts from this program for the rest of your life.
Experience all six episodes!
Clearing Toxic Emotions

with the ANTIDOTE

Here's what you get in this easy to follow, step-by-step program:

6 Modules of Core Content
(new modules unlock each week)
Personalized Antidote Codes
Real-life video examples the process
Interactive activity guides
Step-by-step Guided Antidote Clearing
24/7 Access to fit your schedule
10+ hours additional coaching content

PLUS BONUSES

Limited Time Offer


Includes core program, PLUS:

BONUS 1: Weight Loss - Advanced App
(value $395)
BONUS 2: Overcoming Grief - Advanced App
(value $495)
BONUS 3: Clearing Toxic Emotions About Terrorist Events, God and Government - Advanced App
(value $695)
BONUS 4: Health Integrations - Advanced App
(value $1200)

Limited Time Special
Offer

$397

$697

(or 2 payments of $211)
30-Day Money Back Guarantee
I want you to succeed and I want to make this risk free for you! I'm so sure that The Antidote Program will have a remarkably positive effect on your life, that if by the end of your first 30 days of participation in the program, you don't think it is worth your investment, simply let us know and we will give you a prompt and courteous refund.
What People Are Saying...
The profound and permanent shifts that I have experienced with Dawn's work is truly amazing and absolutely life transforming. I am stronger, more confident, and clear about who I am and my purpose in life.

Yamini Bhatt,

Founder of Riddham Spiritual Center
Dawn's work is highly efficient and profoundly effective at enabling change that is lasting and powerful. Dawn's programs help us realize our deepest dreams.

David Monroe,

Attorney, Author, Entrepreneur
Using Dawn's refreshingly clear and comprehensive tools has been like learning a new language or discovering a special key I didn't quite realize I had. It has allowed access to a whole and beautiful practice for living.

Ann Duffy
Dawn's work is so grounded in truth that it has changed the way I look at everything in my life. My decisions are clearer, my purpose more focused and my interaction with the world and the people around me, more truthful.

Kim Ribbans,

Executive Director, Native American Intellectual Property Enterprise Council
Dawn's work is crucial to unlocking the innovation and creativity needed to solve today's seemingly insurmountable problems, and in helping individuals find their way back home.

Frank Chesky,

MD, PA, Psychiatrist
Dawn delivers a radically new view of how human beings can reshape their destiny. I intend to apply the tools that she shared in my own life and for the betterment of my patients and fellow human beings.

Mahesh Kanojia,

MD
A Personal Message From Dawn
I've dedicated my life to helping people realize their full potential personally and professionally.
For years, I've taught workshops around the world. I've helped Fortune 100 executives, celebrities, entrepreneurs create breakthroughs in their lives. These new frameworks, vocabulary, and tools activate the hidden drivers of success and free us from negative entanglements.
Now I have found a way bring you these tools at a tiny fraction of the cost of those original programs.
The Antidote is now available to 24 hours a day, 7 days a week to give you the tools and handholds you need to reclaim your life!
Explore the Tabs Below to See What the Antidote's 6 Core Modules Includes...

Module 1

Discover the Essential Ingredients
Show Details
+
Module 1: Discover the Essential Ingredients
In this module, you'll take a baseline survey to see where you are TODAY and help you map progress.
This breakthrough Module will begin your journey along the transformational adventure (yes, a story!) so you can gain deeper insight and understanding about your own situation. You will take the First Step in creating your Antidote so you're closer to a life of happiness and freedom from unwanted patterns.
Plus you'll discover:
How to identify toxic emotions - so you can take the first step in releasing
How toxic emotions accumulate - so you can avoid them
Which toxic emotions are more hazardous so you can target them first
Module 2

Set Yourself Free to Love Again
Show Details
+
Module 2: Set Yourself Free to Love Again
This section of your program will give you targeted training and coaching to overcome unwanted patterns passed to you from your parents.
In this module, you will:
Gain insight on multi-generational patterning
Take the Second Step of the Antidote so you can discover a new kind of compassion
Experience the next episode of Jeopardy's Passage to explore the hidden meanings in your own life.
Module 3

Converting Life's Liabilities into Assets
Show Details
+
Module 3: Converting Life's Liabilities Into Assets
Take the Third Step in your Antidote so you can find emotional freedom. Gain vital perspective on soul agreements, as well as learn to distinguish "role" from "soul," so you can get the benefits of each!
You'll get access to the Coaching Calls, as well as continue your adventure to unlock your potential!
This module will help you:
Find the Gift in any situation
See the benefit of both your roles in life
Facilitate your growth
Module 4

Letting Go of Guilt, Shame, and Anger
Show Details
+
Module 4: Letting Go of Guilt, Shame, and Anger
This accelerated module will take you through your Fourth, Fifth, and Sixth Antidote Steps so you can let go of guilt, shame, and anger while also dissolving negative Karma.
Module 4 will continue your adventure and help you discover the secret to ultimate partnership so you can:
Lay the foundation of your future
Dissolve all negative karma
Release toxic emotions (once and for all!)
Module 5

Freedom From Negative Entanglements
Show Details
+
Module 5: Freedom From Negative Entanglements
Take your Seventh Step in the Antidote Process so you can master self-love. This eye-opening, inspirational module is filled with heartwarming examples of profound transformation.
In this life-changing module, you will:
Get inspired by 2 behind the scenes video examples of real people experiencing real change!
Discover how your Personal Antidote Codes are created
Find out how to access the Hidden Mirror to heal your deepest hurts
Module 6

Get Your Personalized Antidote
Show Details
+
Module 6: Applying Your Personalized Antidote
This advanced module delivers your Personalized Antidote Codes. Then, you are ready to do your first clearing with easy to follow step-by-step instructions! 
In this game changing module, you will:
Get your Personalized Antidote Codes
Get step-by-step instructions on how to do your first clearing
Discover how to apply your Personal codes in different situations to maximize results
Find FAQ to help you quickly find answers
Do a Follow Up Inventory to map your progress and show you how far you've come!