Forgiveness alone is not enough...
Toxic emotions such as guilt, shame, anger, self-loathing, regret, bitterness, and resentment embed themselves deep within your field. They become the "enemy within," acidifying your life, poisoning relationships, undermining health, causing all kinds of self-sabotage and destroying life's golden opportunities.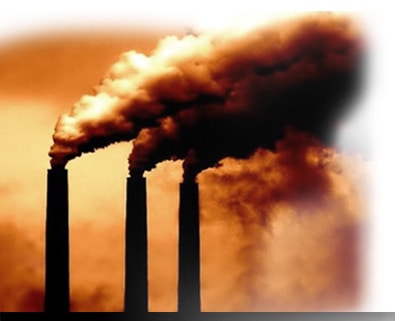 Toxic emotions are different from a flash of anger. They are insidious and persistent.
Like ticking timebombs, the longer you wait to diffuse them the more at risk you are. Toxic emotions get stuck deep in your morphic field–your underlying blueprint for life–and eat away at you from the inside out.
Forgiveness alone is not enough to clear them from your field…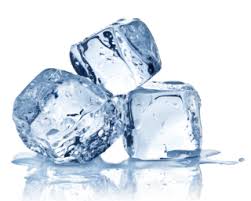 To successfully rid yourself of these deep-seated pools of toxic energy, you must create a state-change deep within your field that changes the nature of your quantum entanglement to one of gratitude and grace. Only in this way can you be truly free and open the doors to the life you want and deserve.
Much like a frozen ice cube must go through state-changes to turn into steam, your toxic emotions must undergo a state-change to be released from your field.
The Master Codes in this 7-Step Process expose your toxic emotions to vibrations of pure love and, in doing so, transforms them from liabilities in your life… to assets!
Left unchecked, the debilitating effects of toxic emotions can drain vitality from all areas of your life. And through it all, we're in denial, seemingly numb to its power, because we've been living under its clutches for so long.
It is these toxic emotions that leave you predisposed to repeating cycles of negative experiences and hold you back from reaching your full potential.
But it doesn't have to be this way...
You can break free of these damaging cycles starting NOW!
In this Deep Dive Experience....
You will discover how to release deeply engrained guilt, shame, anger, regret, and other toxic emotions through an amazing 7-step process of emotional detox that you can use to convert even the heaviest emotions into golden light and love.
It's like converting liabilities into assets!
Most of us never actually go beyond coping

…
You can talk about something for years, forgive and understand, yet still feel pain when a "toxic splinter" is disturbed.
In this workshop you will journey all the way to the core and empower yourself with some of the most effective, potent tools you will ever possess.
Join Dawn for this Life Changing Event!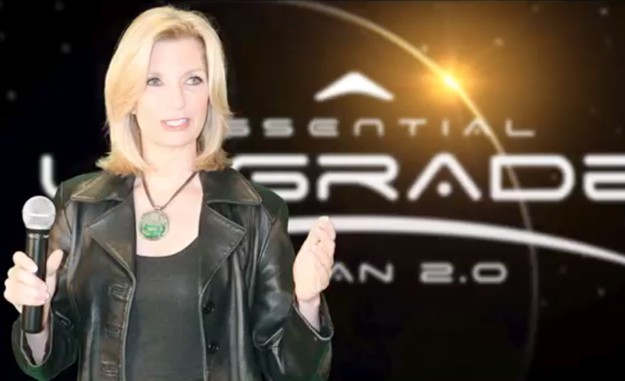 Start Date: March 5th - Global Access

This class fills quickly and will sell out, so don't be on the outside looking in—this is too important.
THIS CLASS WILL SELL OUT - Get on the list to be notified when registration opens!
You've Suffered Long Enough…
Most people will go through their entire lives with these toxic emotions keeping them held back from reaching their full potential.
This is a tragedy.
When you clear these toxic emotions you will set yourself free, opening up exciting new pathways in your life, clearing the way for unstoppable success, freedom and boundless happiness.
We're talking about real positive, lasting shifts, including:

Better health

Improved relationships

More energy, happiness and inner peace

Greater intimacy

A domino effect of positive circumstances and events

Increased opportunities

More passion and play in life

Less anxiety, stress and pain

Greater spiritual and psychological well-being

Lower risk of alcohol and substance abuse

Resolve weight issues
…and this is just the beginning
Once you've cleared toxic emotions from your life, you will quickly begin to realize what your life is all about.
It will take on new meaning, a fresh significance, and a more generous and grateful tone.
When you experience it for yourself your only regret will be not doing this sooner.
When you clear toxic emotions you will set yourself free, opening up exciting new pathways in your life, clearing the way for unstoppable success, freedom and boundless happiness.
You will open the floodgates to love and deeply rewarding relationships for yourself and those around you.
Here's what you get in this easy to follow, comprehensive program:
6 Modules of Core Content with 24/7 access to fit your schedule (a new module unlocks each week)


Video and audio training

Universal Release Code for Clearing Toxic Emotions

Step-by-step guidance throughout the process

Real-life video examples of others going through the process

Interactive worksheets and guides

Tools for Life and vital strategies to avoid accumulating more toxic emotions going forward

Transformational adventure to help you assimilate new concepts
Find a new lease on life and free yourself of the weight of the past so you can realize the love, the passion, and the dreams you've wanted—and you were meant to have.
You owe it to yourself and those you love to live to your fullest potential, to be happier, more peaceful and more at ease with everything in your life.
Live your life the way it was meant to be lived.
NOTE:This class has limited capacity and fills quickly. Register early to secure your spot.
Plus, Get 6 LIVE Coaching Calls with Dawn!

This is a rare opportunity to participate with Dawn live! This is the last time this class will include 6 LIVE coaching calls! Sign up today to confirm your spot!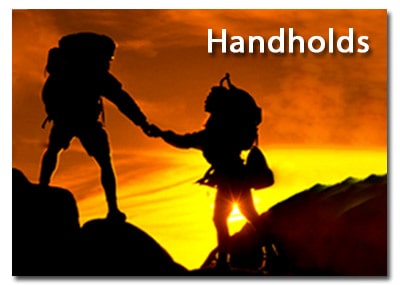 These direct access calls are a tremendous value! This is where you can take what you've learned in class and really see how it all comes together.
In these 6 Live Sessions, you can ask your questions directly to Dawn live on the air.  You can also submit your questions prior to the event.
Replays of coaching calls will be provided. You can either stream or download the MP3s.
This comprehensive program, combined with these coaching calls will leave you feeling supported each step of the way.
Join Dawn for 6 Transformative Weeks
Global Online Access 24/7
Class Starts March 5th, 2016!
Course content available 24/7. New modules open every week.
What People Are Saying...
The profound and permanent shifts that I have experienced with Dawn's work is truly amazing and absolutely life transforming. I am stronger, more confident, and clear about who I am and my purpose in life.

Yamini Bhatt,

Founder of Riddham Spiritual Center
Dawn's work is highly efficient and profoundly effective at enabling change that is lasting and powerful. Dawn's programs help us realize our deepest dreams.

David Monroe,

Attorney, Author, Entrepreneur
Using Dawn's refreshingly clear and comprehensive tools has been like learning a new language or discovering a special key I didn't quite realize I had. It has allowed access to a whole and beautiful practice for living.

Ann Duffy
Dawn's work is so grounded in truth that it has changed the way I look at everything in my life. My decisions are clearer, my purpose more focused and my interaction with the world and the people around me, more truthful.

Kim Ribbans,

Executive Director, Native American Intellectual Property Enterprise Council
Dawn's work is crucial to unlocking the innovation and creativity needed to solve today's seemingly insurmountable problems, and in helping individuals find their way back home.

Frank Chesky,

MD, PA, Psychiatrist
Dawn delivers a radically new view of how human beings can reshape their destiny. I intend to apply the tools that she shared in my own life and for the betterment of my patients and fellow human beings.

Mahesh Kanojia,

MD