When you repair your core fractures, you'll feel as though you've returned to your authentic self, with all the promise you were born to realize.
Discover How to Reclaim Your Life
Turn on Your Strengths, Break Free of Unwanted Patterns, and
Step Into Your Authentic Power
FIRST THINGS FIRST: What exactly are core fractures?
Core fractures are what you are left with after your trust has been broken. We also experience core fractures when our heart get broken, when we've suffered loss, been betrayed, abandoned or victimized.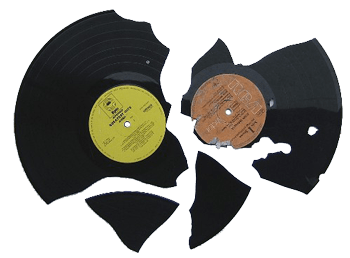 Having core fractures is like having scratches across the record that contains your soul's song — the music is disrupted. Worse yet, if the record is broken into pieces, the song itself can become a distant memory.
Core fractures damage your underlying blueprint for life. They keep you stuck in repeated patterns and prevent your from fully realizing your hopes and dreams. Other symptoms include business struggles, unfulfilling relationships, chronic worry, feeling like you don't belong, weight and health issues, depression, unsatisfying jobs, fear, phobias, and PTSD.
If You Catch Yourself Saying...
I Just Don't Feel Whole
I Don't Have the Self-Confidence I Used To
I Can't Lose Weight
Why Am I Here? I Don't Feel Like I Belong
I Can't Remember Portions of My Childhood
I Keep Repeating the Same Patterns
I Cant' Break Through Professionally
I Can't Cry – I Haven't Cried For Years
I Don't Have the Strength to Say "No"
I Can't Stop Thinking About the Past
…then you have

core fractures

, and they won't go away by themselves.
Most people just struggle in silence, treading water in their personal and professional lives, never achieving that which they truly want out of life. Often it feels like moving one step forward and two steps back.
But now you can change all that!
Starting now you can unlock your hopes, your dreams, your passions and your desires – the very essence of your soul,  in such a way that you can create the life you've always wanted.
THIS CAN BE YOUR YEAR
TO BREAKTHROUGH!

Anyone can do this. With the Repairing Core Fractures system, you can get rid of what's holding you back at core, and learn how to make love with the universe in ways that unlock hidden doors of potential!
Whether you are starting from scratch, struggling to break through, or already have an ongoing multimillion dollar enterprise, you can reach a new level in life by repairing your Core Fractures!
Once you've started Repairing Core Fractures, you'll have a
new lease on life, free of the weight of the past that has been holding you and your future hostage for so long.
Is This For You?
If you recognize any of these issues in your life, then

you need to Repair Your Core Fractures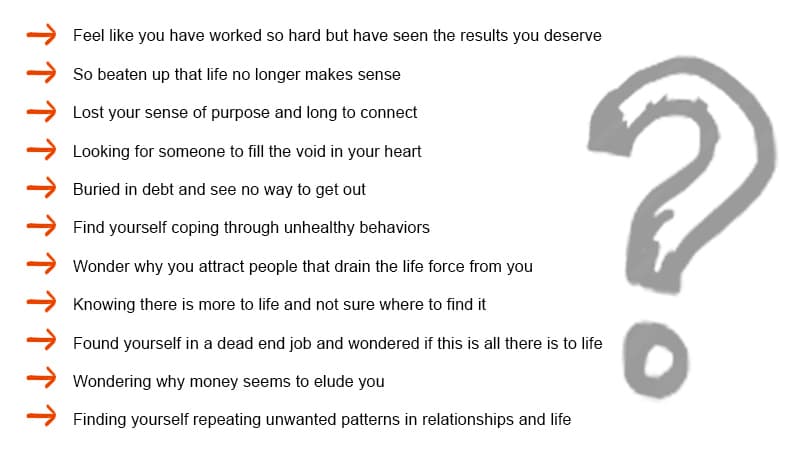 Learn how to get rid of Core Fractures forever so you can start enjoying the brighter, more joyful future you deserve!
Imagine… experiencing love from a place of no resistance
Imagine… your search for home is over and you truly belong
Imagine… your body craving higher vibrational foods without thinking of a diet
Imagine… loving yourself enough to see the beauty of your soul reflected in the mirror
Imagine… the end of struggle with money, with all your desires truly fulfilled and success now a reality
A Personal Message From Dawn
I've dedicated my life to helping people realize their full potential personally and professionally.
For years, I've taught workshops around the world. I've helped Fortune 100 executives, celebrities, entrepreneurs create breakthroughs in their lives. These new frameworks, vocabulary, and tools activate the hidden drivers of success and free us from negative entanglements.
Now I have found a way bring you these tools at a tiny fraction of the cost of those original programs.
The Repairing Core Fractures Bootcamp is now available to 24 hours a day, 7 days a week to give you the tools and handholds you need to reclaim your life!
Explore the Tabs Below to See What the Repairing Core Fractures Program Includes...

Module 1

Repairing Your Core Fractures – Foundations & Frameworks
Show Details
+
Module 1: Repairing Core Fractures 101
In this module, Dawn takes you step-by-step through the Repairing Core Fractures protocols.
Plus you'll discover how trauma imprints, whether physical or emotional, can etch themselves into your morphogenetic field, and how this can create interference patterns in in all areas of life, preventing us from realizing our dreams.
Through this Bootcamp training, you will:
Understand the different kinds of core fractures and how to tell them apart in your own life

Learn about root causes of core fractures

Discover how core fractures create blind spots in our lives

Recognize why we get stuck in repeating patterns

and much more…
Module 2

Discovering Your Seed Events
Show Details
+

Module 1: Repairing Core Fractures 101
By discovering Seed Events, you set into motion the ability to gain access to the joy that is your natural birthright and set yourself free.
Using an elegant mixture of Interactive Training, Activities and Targeted Surveys we will get down to the exact causes and fixes for your own unique situation.
You'll begin your Strengths Inventory and Gap Analysis which include Reclaiming Ambition and Reclaiming Clarity. You'll also take your baseline diagnostics:
Core Trauma Index

Capacity Index

Symptom Index
Module 3

Mapping Your Fractals
Show Details
+
Module 3: Mapping Your Fractals
Fractal Mapping Activities coupled with interactive surveys empower you to avoid future fractures and start to reclaim the essence, the power, the magic that is You!
Core fractures create blind spots, corrupt our potential in life, and cause us to repeat unwanted patterns and engage in unhealthy behaviors. Left unrepaired, we find ourselves stuck in life.
In this module you will:
Learn how to apply fractal mapping decode your hidden drivers

Discover how to avoid future core fractures

Receive 5 more integrated strengths inventories and gap analysis diagnostics
Module 4

Clearing Up Distortion Patterns
Show Details
+
Module 4: Clearing Up Distortion Patterns
Gain dynamic tools that will free you from limiting entanglements.
In this module you will gain access to valuable frameworks that pave the path for your healing. You will also be able to see a demonstration of how core fractures process in one's field, and learn how to navigate your own remarkable healing process.
In this module, you will:
Learn more about your signature field and it's two types of broadcasts (zones of influence)

Discover how to start to clear up distortion patterns

Participate in an activity to transform Seed Events to facilitate positive change


 
Show Details
+

Module 5: The Homecoming
Get the edge you need to jump start your new life! Gain access to valuable frameworks that pave the path for your healing. You will also be able to see the dynamic results of recovery in action, and learn how to navigate your own remarkable healing process.
What will it feel like to be living in your full power again?
What will it feel like to play again?
This is where you start to really think about the possibilities in your life as things that have been gnawing at you for years begin to fall away and start to be replaced with positive, glorious epiphanies.
In this module you will:
Receive a multi-media activation with Universal Codes for Repairing Core Fractures. This activation is geared to activate all senses: visual, auditory, and kinesthetic. You can begin to reconnect with your missing pieces now! People find this experience to be deeply moving, as it opens your channels for reclaiming your inherent birthright in life!
Learn how to set intention in such a way that you condition your field for success.
Watch a demonstration of soul recovery in action
These Repair Codes  speak to your brain in your brain's native tongue — the language of frequency — to help you repair core trauma. This is invaluable tool for your journey of improvement and vibrant living.
Module 6

Putting It All Together
Show Details
+
Module 6: Putting it all Together
You will gain a full, robust understanding of the codes that you can take and run with in your life, resulting in massive success in all 3 primary areas:  financial, relationships and health.
We will review some inspiring case studies, as well as take a closer look at some additional activations that you can perform with the universal codes.

Plus, as part of this program you'll also receive...



10 Hours of Training and Coaching Calls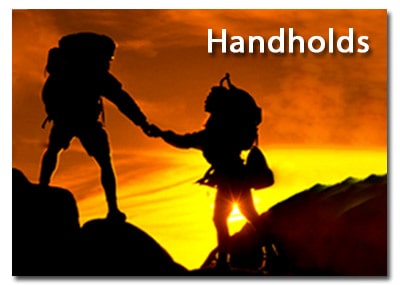 This is where everything comes together.
During the intimate and interactive replays of live sessions, Dawn will be there for you guiding, mentoring and steering you down the path to a more fulfilling rewarding future.
Personalized Activity Guides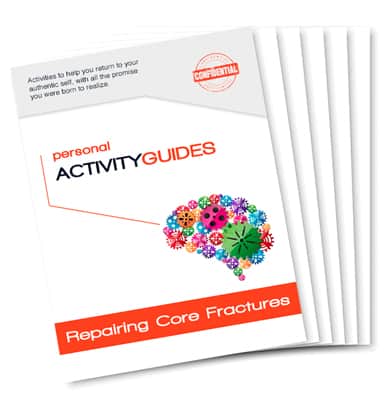 Personalized Activity Guides

based on key information provided in your Strengths Inventories and Gap Analysis.
Individualized Feedback Mechanisms that provide a forum for self-validation of change and improvement in multiple sectors to further enhance results.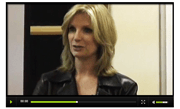 To further enhance your experience, Dawn has included video segments from live classes to illustrate:

The architecture of your underlying morphic field

The Codes in action as someone recovers their missing pieces


The difference between Core Toxic Emotions and Core Fractures, and more...
Transformational Adventure
OK, Let's Review
In the Repairing Core Fractures Bootcamp, you will receive 6 in-depth Modules over the course of 6 weeks that will empower you to reclaim your life.
This includes:
1o+ Hours of Audio Training and Coaching: Dawn Clark shares how core fractures happen and how to repair them at core. She also shares how to avoid them in the future, as well as delivering a series of solutions that work and timeless strategies that can be applied to any situation
Universal Activations for Repairing Core Fractures: Use these PowerTools to help you bridge the gap and reconnect at core with all of who you are
Personalized Activation Guides: Based on key diagnostics throughout the program, you will be provided with personalized activity guides for Repairing Your Core Fractures
Integrated Diagnostics: 10 Diagnostics to guide you in determining key influences, Seed Events, and Core Fractal Patterns
Transformational Adventure Episodes: reinforce what you've learned and provides eduction through entertainment
Bonus Video Content
When you have repaired your core fractures it will open the floodgates to wonderful new possibilities for yourself and those around you.
You will break out of the chains that have bound you and set a course for a life filled with the dreams and ambitions you've wanted—and you were meant to have.
This is big. Really big. Life altering in fact. And now you can learn and implement these tools for yourself in this special program from Dawn.
Global Online Access 24/7
New modules open every week.
30-Day Money Back Guarantee
I want you to succeed and I want to make this risk free for you! I'm so sure that the Repairing Core Fractures Bootcamp will have a remarkably positive effect on your life, that if by the end of your first 30 days in the Repairing Core Fractures Bootcamp program, you don't think it is worth your investment, simply let us know and we will give you a prompt and courteous refund.
What People Are Saying...
Dawn's tools gave me the edge when it counted. They helped me embed a winning mindset, overcome limiting beliefs, and clear blocked energy.  Thank you, Dawn, for showing me the path to a winning life!

Uchenna Agu,

million-dollar winner of CBS's prime time TV show "The Amazing Race
Using Dawn's refreshingly clear and comprehensive tools has been like learning a new language or discovering a special key I didn't quite realize I had. It has allowed access to a whole and beautiful practice for living.

Ann Duffy,

Sustainability Officer, Vancouver 2010 Winter Olympic Games
Dawn's work is highly efficient and profoundly effective at enabling change that is lasting and powerful.  Dawn's programs help us realize our deepest dreams.

David Monroe, MD, PA, Psychiatrist
Dawn's workhas changed the way I look at everything in my life. My decisions are clearer, my purpose more focused and my interaction with the world and the people around me, more truthful.

Kim Ribbans,

Executive Director, Native American Intellectual Property Enterprise Council
Dawn's work is crucial to unlocking the innovation and creativity needed to solve today's seemingly insurmountable problems, and in helping individuals find their way back home.

Frank Chesky,

MD, PA, Psychiatrist
The profound and permanent shifts that I have experienced with Dawn's work is truly amazing and absolutely life transforming. I am stronger, more confident, and clear about who I am and my purpose in life.

Yamini Bhatt,

Founder of Riddham Spiritual Center