Unlock Your Potential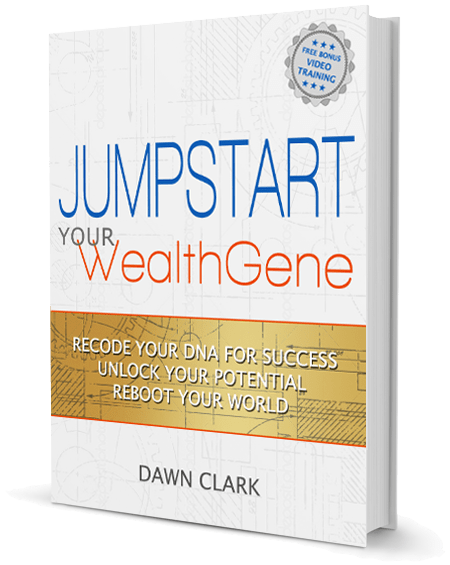 Get Dawn Clark's New Book, Jumpstart Your Wealth Gene, for FREE!
Get Your Free Copy Now!

Enter your name and email to receive a Free Copy of Dawn Clark's new book, Jumpstart Your Wealth Gene, along with occasional newsletters or promotions. You can withdraw your consent at any time.
Please refer to our Privacy Policy or Contact Us for more details.
Are You Ready to Take Life to the Next Level?
The Tools You Need Are Here!
If you're ready to get the most out of life and go beyond the Law of Attraction then this work is for you! It offers unique perspectives, borne out of Dawn's near-death experience, coupled with neuroscience, new physics, and systems theory. It delivers the tools, systems and strategies that will heal the past and empower you to reshape your future.
Each program is designed to work all the way down to core—the morphogenetic blueprint that is your underlying organizing template for life. Whether your goal is to make more money, get more love out of life, or improve your health, the key to success is knowing how to navigate this hidden landscape.
Your Path to Power -- The Programs
Counterfeit beliefs can infect your morphic field much like a virus infects a computer. They can even be stored in your DNA, compromising performance and progress. In this program, you will discover how to get rid of the interference, overwrite these viruses, and remap your DNA for prosperity and success.

Ready to stop repeating unwanted cycles? Ready to be fueled by passion and purpose? Ready to restore yourself after trauma, heartbreak or betrayal? This program is the tool you need to rekindle your motivation, reclaim your will power, and recover the core strengths to put you on your Power Path.

Guilt, shame, anger, and regret embed themselves deep within our morphic field. They poison our lives, compromise our health and undermine our prosperity. With this 7-step process, you can free yourself from these shackles and transform anguish into the inner-peace and well-being you deserve!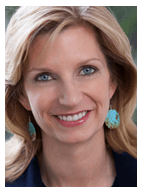 Dawn Clark is a international best-selling author, speaker, futurist, and creator of next-generation tools who has spent more than twenty years helping thousands of people unlock their potential and create profound breakthroughs personally and professionally.
Standing at the nexus of science and spirituality, Dawn brings together cutting edge research from quantum physics, biochemistry, and technology, along with her own unique insights, some of which have been informed by profound near-death experiences.
A recognized thought leader, Dawn's client list includes Fortune 500 executives, entrepreneurs, scientists, artists, psychologists, teachers, and doctors—including Nobel Prize and Oscar-award winners. Her works transcend non-fiction and fiction genres and bridge learning gaps through transformational entertainment.
Are You Ready to Get in the Zone?
The Connection Zone

To get the most out of life you need strong connections. Connecting with your path and purpose is key happiness and success. Learning how to connect to the Field strategically provides an infinite well spring for creative problem solving, innovation, and for setting the Sticky Anchor Points required to manifest your dreams. And sharing the journey with a guide can provide a new sense of home.

The Opportunity Zone

Go beyond goals and learn how to reverse engineer your future and open doors to resources where before there were none. This applies to your professional and personal life. Even a small correction to trajectory can make a big difference in the outcomes. When you learn how to activate your hidden drivers for success you can set sticky anchor points for what you seek to create and reshape your future.

.
The Repair Zone

The core fractures, toxic emotions and limiting beliefs imprinted in your morphic field bleed out into all areas of your life and repeat themselves in business and relationships as lost opportunities and betrayals. By repairing your personal field you can optimize every aspect of your life exponentially because your signature frequency is your source code for life.

The Leadership Zone

Unlike the typical leadership programs, Dawn's work goes beyond theory to focus on the personal sources of energy, strategic intelligence, and staying power that authentic leaders need to be able to tap into at will. For the first time ever, leadership will be fostered and explored using a mix of Neuroscience, Quantum Physics, Humanistic Psychology and Spiritual Philosophy.
What Leaders Are Saying About Dawn Clark
Dawn's tools gave me the edge when it counted. They helped me embed a winning mindset, overcome limiting beliefs, and clear blocked energy. Thank you, Dawn, for showing me the path to a winning life!!

- Uchenna Agu,

Million-dollar winner of CBS's prime-time TV show "The Amazing Race"
Dawn's refreshingly clear and comprehensive coursework has been like learning a new language or discovering a special key I didn't quite realize I had. It has allowed access to a whole and beautiful practice for living.

- Ann Duffy,

Corporate Sustainability Officer, Vancouver 2010 Winter Olympic Games
Dawn Clark is a driving force bringing a new awareness to the world. Her approach of equipping us with innovative tools and techniques that integrate cutting edge research and technology is concretely transformational.

- Jitendra Kavathekar,

Strategic Advisor; former VP and GM at Yahoo! Web Analytics; former CEO at Twiki, Inc.
Enter your name and email to receive a Free Copy of Dawn Clark's new book, Jumpstart Your Wealth Gene, along with occasional newsletters or promotions. You can withdraw your consent at any time.
Please refer to our Privacy Policy or Contact Us for more details.
Dawn's work lifted the veils and taught me another language—another way of seeing the world—a new vocabulary.

- Colin Finlay,

Author, award-winning photojournalist, including six-time Picture of the Year International winner
Dawn's work not only has the unique capacity to unlock hidden potential, it also bridges the gap from the individual to the planet.

- Beth Beloff,

Founder of Inst. for Corporate Environmental Mgmt. at Univ. of Houston Business School; Former Dir. Global Commons Project for Nat. Academy of Science
Dawn's work connects the dots like I have never seen them connected before. It is obvious that her knowledge comes from direct experience and goes beyond any set of books.

- Jerome Conlon,

Former Global Marketing & Brand Planning Dir. at Nike, VP Brand Planning at Starbucks, and SVP Marketing & Program Dev. at NBC Entertainment